Come Let Us Celebrate (CD) (LAMB)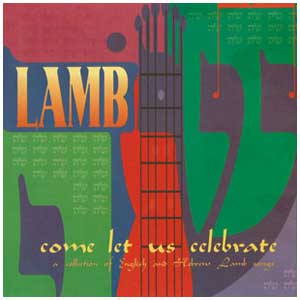 Choose between signed or normal CD


Normal CD $14.99
Signed CD $19.99
---
Celebrate what? How about God's Love, goodness and faithfulness to all of us as well as His people, Israel. That's what this CD seeks to do.
For many years we have desired to compile an album of favorite Hebrew/English Lamb songs from our already recorded albums and perhaps release them in Israel. This was especially true when we started to perform concert tours in Israel in 1987.
There is something so special and powerful about listening to Hebrew - the language of Moses, Aaron, the prophets and even Yeshua (Jesus) - being sung today. Since most of the songs on this music project come directly out of the ancient Hebrew Bible, I know you will enjoy hearing these songs as perhaps King David and many other biblical men and women heard them. And by the way, the Hebrew word you see expressed on the cover artwork is the Hebrew word "seh" which means a lamb.
We pray you will be greatly blessed as you celebrate the Lord along with the sounds of Come Let Us Celebrate - and pick up a little Hebrew while you're at it! Baruch ha-Shem (Praise the Lord)!